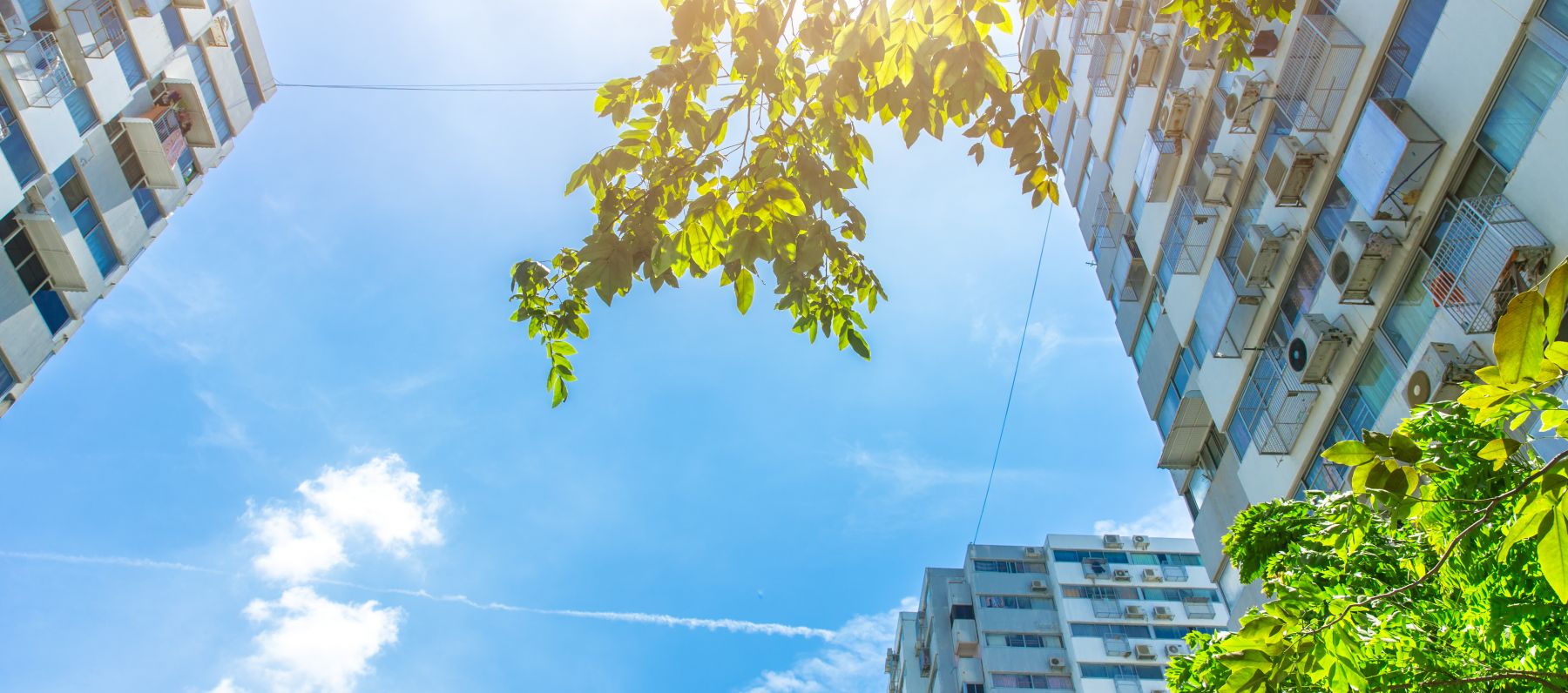 How we're building the SDGs into our org structure
Adopting the United Nations 17 Sustainable Development Goals as our guiding purpose has absolutely transformed ThinkPlace and the work we do. But we wanted to go further.  
We wanted to know: How might we more consciously connect the SDGs with our everyday practice as designers, as changemakers and as employees of the company called ThinkPlace.
That's why we decided to hardwire the SDGs into our company's organisation structure.  
We are making it clear: Commitment to these goals is not an abstraction, to be kept separate from the everyday operations of our people. It is at the core of what we do.
ThinkPlace has created four new positions, filling each of them with a member of our leadership group. The four 'sector leads' each have responsibility for a number of connected SDGs.
We sat down with Vibrant Communities Lead Natalie Coyles to find out more.
TP: What does it mean to be an SDG Sector Lead?
NC: It's about being really intentional. This is an emerging approach and its one that -- as far as we're aware – nobody else has tried. For us it is about connecting with emerging markets and existing clients, looking for opportunities where we can have greater impact in line with our support for the SDG mandate.
It helps us be confident about where our strengths lie. Where is the body of knowledge and expertise that we bring that goes broader than any individual single project? It's about the connections between the work we've done, the things we believe and the skills our people have. That's what will allow us to genuinely add enduring value where others might just offer a service.
TP: You are the Lead for Vibrant Communities. What does that cover?
NC: Vibrant Communities is a sector that covers five SDGs: No Poverty, Quality Education, Gender Equality, Reduced Inequalities and Sustainable Cities and Communities.
These goals intersect to tell a story and lay out a need. It's about empowering communities to be capable and engaged in tackling their own challenges. To have a sense of unity and support for each other and to be cognisant about how some of the challenges they face intersect with each other.
TP: Why are we doing this?
NC: We've been committed to the SDGs as a totality for some time. This takes our commitment to the next level. By being overtly cognisant of the UN position on these huge challenges we are always positioning our work to not just meet the needs of our client (which is crucial, obviously) but to connect our work to an important global conversation. It helps reduce silos by showing the connectedness between different parts of our work and it allows us to move beyond being simply task-oriented to fully purpose driven.
TP: How does it impact on the clients we work with?
NC: It will help us be more proactive, guiding us to ask: Where can we make impact? Where can we seek out new partnerships? And it also helps us to spread the ideas behind the SDGs throughout our network of clients and allies. By and large people are really enthusiastic to find out more about how their individual project might be contributing to something as grand as the SDGs.
TP: What skills and background do you bring to this?
NC: I've worked as an architect, worked in government…. I've been on both sides of the kind of changes that are often imposed on communities.
Community groups are often volunteer based. That means it falls on those who have available time to contribute most. Will they always have the skills or experience to do that in the most effective way? Often not. But we know that we are absolutely committed to designing change with the people who will experience it.
That opens up scope for capacity building. For example, how might we be able to build the capacity for communities to seek out and interpret data to underpin changes that are needed?  
I've seen first-hand the frustration that can happen when people realise they don't have the tools required to design their way out of a situation. We can help with that.
TP: So inclusiveness is a big part of this, then?
NC: Absolutely. We practise co-design and we take it really seriously. There's a strong equality and accessibility mandate to get to what we would characterise as a vibrant community. The vibrancy comes form a depth of diversity, a shared ownership, an ability to participate meaningfully.
We often find that some groups, for example LGBTIQ+ people or people living with disability have their voices left out of projects because it is considered too difficult to co-design with them. We work really hard to avoid that because we know that inclusive co-design is not only possible, it is vital for getting good outcomes.

 
Sector:
Services:
Want to stay up to date with our work and ideas?